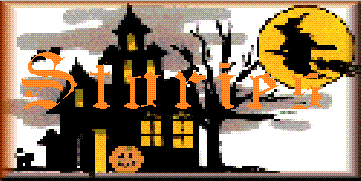 ©1999 Adirondack WYSIWYG -- all rights reserved
The Island
by Bob Stein

Some islands are born bad -- or is it just that the inhabitants have some unique practices? First posted to TSA-Talk: April 1996.
Mulberry Street
by Paul Carmichael
There are many forms of evil in the world, some of them lived on the street you grew up on. Some were in the house you grew up in. They may still be there, waiting -- waiting for you.
Deals with the devil are always dangerous. Sometimes they work, sometimes they don't. You decide.
Don't go near the woods. Don't go in that cave. Don't... oh well, too late.
Thaumaturjekyll
by Jeffrey M. Mahr
Dr. Jekyll's tradition of scientific research has been maintained by his heirs... but they keep getting unexpected results.
One -- Two -- Three -- Four -- Five -- Six -- Seven
NOTE: These seven chapters are an abbreviated version of what should be a much longer story.