©2000 Adirondack WYSIWYG -- all rights reserved
NOTICE TO OUR READERS:
Due to limited time and resources, this and the next several issues of TSAT will be limited content issues. Please bear with us. We will return to full production as soon as possible.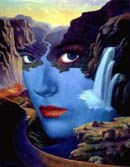 This issue's cover art is from John Warren
Check out his Website.